Candidate Questionnaire: Tom Wright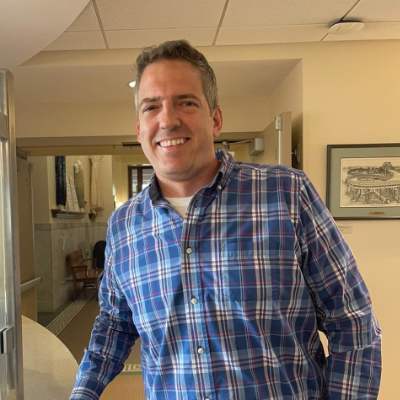 As a service to the Hastings community, and to ensure local voters are fully informed about their choices in this year's City Council campaign, the Hastings Progressives group sent all seven of the candidates for the two Hastings City Council At-Large seats a questionnaire. We informed each candidate that their responses would be published as received on our website and our Facebook page. Hastings Progressives will NOT be endorsing candidates for the August 9 primary, but may make endorsement(s) for the November general election. Questions or comments? Please email us at: [email protected].
What are your priorities if elected?
1. Attempt to mend the great division in our community. I do feel there's an unfortunate division caused by politics recently and I think steps could be taken to address it. I feel the elected body of government is responsible for the culture and morale of the community it represents. We need to get Hastings back to a "we" mindset rather than "us vs them." I'm a people person, an idea person and am very much a fan of collaboration. So I think I could be helpful in addressing this.
2. Ensure the City is doing its best to recruit and retain high quality staff. We've lost a few good ones recently and I'd like to explore what happened. Perhaps it was all coincidence and out of the City's control. But if there is anything within the City's control – ie management, culture, pay/benefits, etc then I'd like to address that. We can't afford to lose our greatest assets on staff.
3. Explore more options for winter recreation for our youth. We have 37 parks available for our kids to burn off energy during the nice months. But when it comes to the other 5-6 colder months of the year, the options drop significantly. During the winter I've driven my kids out of town many times and happily spent my money at other community's indoor facilities, or indoor fast food playlands (we don't even have one of those). There's of course the Civic Arena and YMCA but if you're not a hockey or ice skating family, or can afford the Y membership, you're kind of screwed. I'm not proposing a City funded and operated indoor playground and rec building but I think we at least need to explore that and other options to address this void in our community. It's a frustrating one for those of us that have raised kids here.
4. Strengthen the relationship between the City and ISD 200. This may have changed since I left HCTV but based on conversations I've had with past elected officials and city staff the relationship between the City and the school district is.. not ideal. That's how I'll put it. I'm not going to blame one side or the other. To me it feels like something that's been going on for a long time and just kind of accepted. But if this is the case, we should stop accepting it. ISD 200 is the largest employer in town, owns many valuable properties and assets, and is essentially responsible for educating the majority of our youth. So if there's anyone the City should be on good terms with, it's the school district. I'd like to look into this and help repair any damages to the bridge between the two entities, or build an entire new bridge if necessary. Hopefully it's not in terrible shape and would be an easier fix than anticipated.
Why are you running for Hastings City Council?
This one I can keep short for those who made it this far. I've wanted to run for office since I was in high school. My interest grew during my time at HCTV as I became familiar with Hastings and local government. Then with two open seats, and a supportive family and friends behind me, it felt like the right time to give this a shot. Also, I'd like to give back to this community that has given me and my family many blessings, including that job and a great home.
What is the best thing about Hastings?
It's a very caring and giving community. If someone asks for help, they most likely get it. I've seen many fundraisers for charities here in town that probably wouldn't raise half the money if done in another community of similar size. Plus you don't have to scroll too far on the community page to see someone ask and receive help. It's something that's always impressed me since I was first introduced to Hastings back in 2004.
 What do you want to see be fixed in Hastings?
I think I answered this question with my priorities in Question #1 so I won't waste your time and space on this one. Feel free to follow up with me though if you're seeking something else.
Do you support connecting Hastings to Metro Transit or the Minnesota Valley Transit Authority in order to increase transportation opportunities for residents? If not, how would you improve transportation to and from Hastings?
I'll support any option that's feasible, that will get used and makes sense for all parties involved. I'd certainly want to be sure it's used and not just implemented just to say we implemented something. I know transportation within the City has been a tough riddle to solve, with several options tried. I'm not knowledgeable enough on the topic to give any concrete solutions on how to improve that, or opportunities for those commuting to and from Hastings. But I would certainly be interested in doing so.
What would you do to ensure residents have clean drinking water?
Continue to do what the City is doing. Some may disagree with me on this but I feel the City addressed the water quality issue about as well as they could. They certainly seem to be doing everything within their control. They were up front, addressed the contamination and laid all the information out there when it came to their attention. I see they continue to have any information a resident or well owner would want available on the City's website. This includes monthly and annual reports on water quality testing done to our supply. I'm not saying this is a non issue. Regular testing should always continue and the City should continue to be transparent and maintain efforts to address it. But I do defend the City on this one to those who feel otherwise.
Hastings has an issue with unsheltered people living in our community. What should the city do to help these individuals?
It is an issue. I've seen homeless people many times at Riverside Park and understand there are even some hidden "camps" in town. Before trying to come up with solutions I would want to talk to those on the front lines ie Hastings Family Service, the Hastings PD, etc. and get their thoughts on it. I would certainly support any solution by the City that's developed and approved by those entities to be sure it has the highest chance of success. We obviously can't just give them a free home and three meals a day for the rest of their lives. But we can't just dismiss them and kick them out either. I'm sure the solution would take a collaborative effort and be somewhere in the middle.
Do you feel Hastings is a welcoming community? Why or why not?
Yes and no. It depends who you are, and who you're greeted by. I think many in this town are welcoming. I felt welcomed from day one when I started my job at HCTV in 2004. But unfortunately I know there are many who don't feel so welcomed. Racism still exists in this town. I've spoken with minorities that live in town who have shared stories. I don't think it's something special to Hastings but it's still not something that should be accepted. Also, as we saw with the unfortunate situation with a former school board member and her family, anti-LGBTQ also still exists. That was ugly and embarrassing. On the positive side it's a good sign to see events such as the Pride Festival take place and the City support it. I attended this with my kids myself and posted my support on my Facebook page (Tom Wright for Hastings City Council if you would like to follow my campaign). So we have some work to do, but I think there is hope.
Do you support the formation of an Arts Commission?
Yes I do. There is a strong arts community in town that we're fortunate to have. So a commission is not a terrible idea to officially bridge that strong community with the City. If City funding is an issue perhaps another structure or collaboration could be figured out so that a bridge of some kind exists.